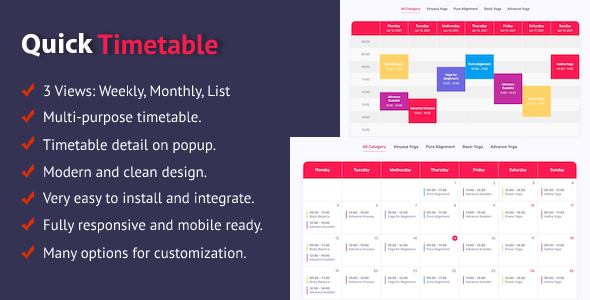 Quick Timetable is script which help you to build timetable on your website quickly. It is perfect for your gym classes, school or kindergarten, medical departments, nightclubs and pubs, class schedules…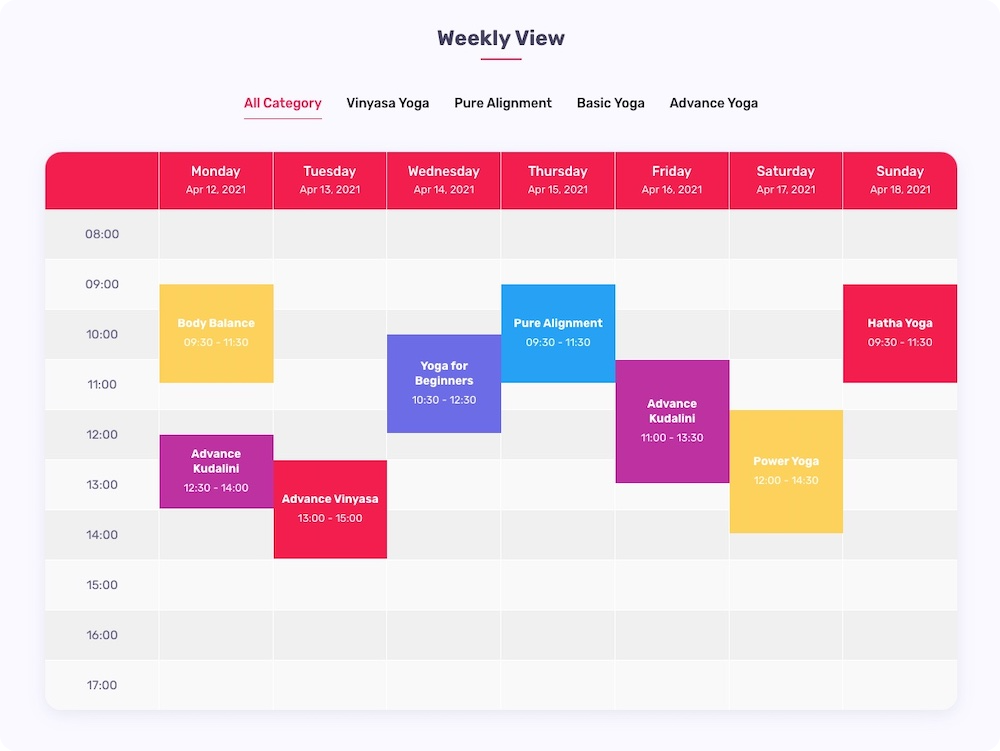 It is very flexible and easy to install and integrate into your website.
The script consist of very simple interface for editing, modern design, various styles and plenty of customizable options, which should suit all your needs.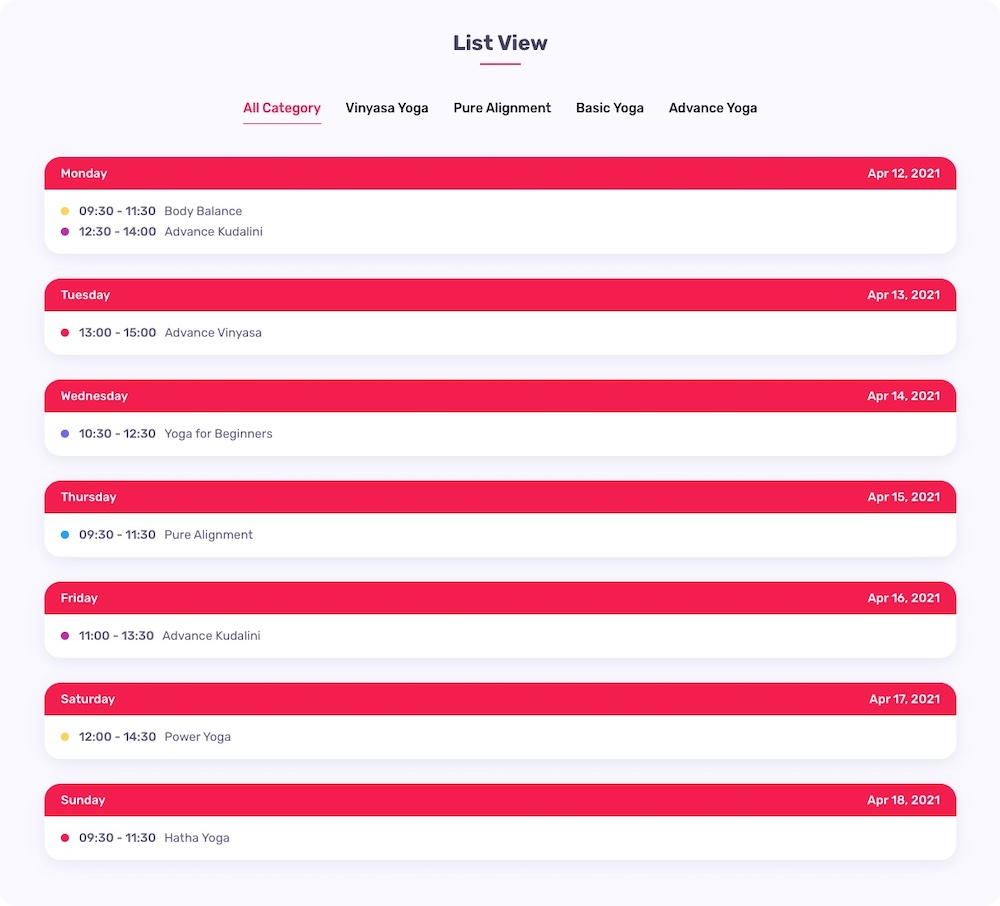 Why choose Quick Timetable ?
Admin panel to manage timetable.
3 views: Weekly, Monthly, List.
Multi-purpose timetable.
Timetable detail on popup.
Modern and clean design.
Very easy to install and integrate.
Fully responsive and mobile ready.
Many options for customization.
Documentation included.
…
See demo for Quick Timetable here.
Please give it quick rating if you like this. If you have any suggestions/feature request or you find a bug, you are more than welcome to contact us and we'll address them ASAP.
Changelog

Version 1.4 (05 Dec 2022)
    - Fix: Save data on admin. 
    - Fix: Refine the layout of timetable.

Version 1.3 (24 Dec 2021)
    - Fix: Error when event has not category.

Version 1.2 (09 Jun 2021)
    - Fix: User info on navbar.
    - Fix: Navigation timetable on mobile.
    - Fix: Time picker on admin.

Version 1.1 (05 May 2021)
    - Fix: Calculate position of timetable.

Version 1.0 (03 May 2021)
    - Initial release.

Price:
$18
Category:
PHP Scripts
Version:
1.4
Created:
03 May 2021
Compatible
Browsers:
IE10, IE11, Firefox, Safari, Opera, Chrome, Edge
Software Version:
PHP 8.x, PHP 7.x, MySQL 5.x
Tags:
activities, agenda, calendar, classes, courses, event, gym, plan, planner, schedule, school, time, timetable, yoga
Other Products on PHP Scripts
Need Support?
Can't find the answer you're looking for? Don't worry we're here to help!